This article is about our French provincial drawer pulls, which is one of our most successful renewals of a vintage piece. We put "vintage" in quotes because these French provincial pulls are made from a recast of an original old mold we found out of Australia years ago. The French provincial style had gone out of style for quite a while and the mold from this one was just sitting around waiting to be put back into action!
Unfortunately, time had taken its toll so we were forced to recast the original mold in order to make a molded fit for reproduction purposes. So what you get is a new "vintage" piece, exactly like the old one but cast fresh.
We also did something else no one else has bothered to do in years. We had a matching one made with a 2.5" center! That makes us pretty much the only show in town for matching sizes in French provincial pulls that you will find minus the old originals which are getting pretty pricey. Ours French provincial drawer pulls are $1.99 by the way!
Now you can see how well the two sizes work out. This piece is gorgeous and the smaller pulls on the smaller drawers are absolutely necessary! Thank you Meg Del Design!
We actually have three different French provincial drawer pulls. Our most popular piece is our original antique brass leaf French provincial pull seen in the first project. Then last year we added matching pairs of the same pull in antique English and antique brass. Each of the new sets comes in 2.5" and 3" to accommodate antique pieces that may already have their holes drilled. Or if they have vastly different sized drawers, then it is a good idea to have a smaller pull on a smaller drawer. This next shot from Lavender & Lemon does a great job of showing the detail. We appreciate the photo!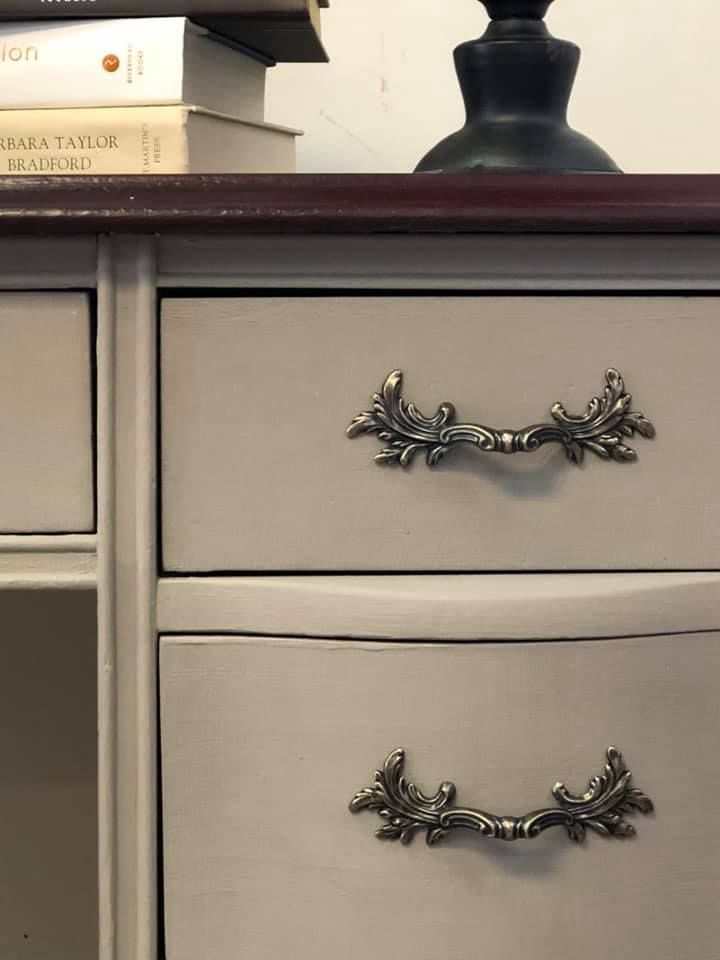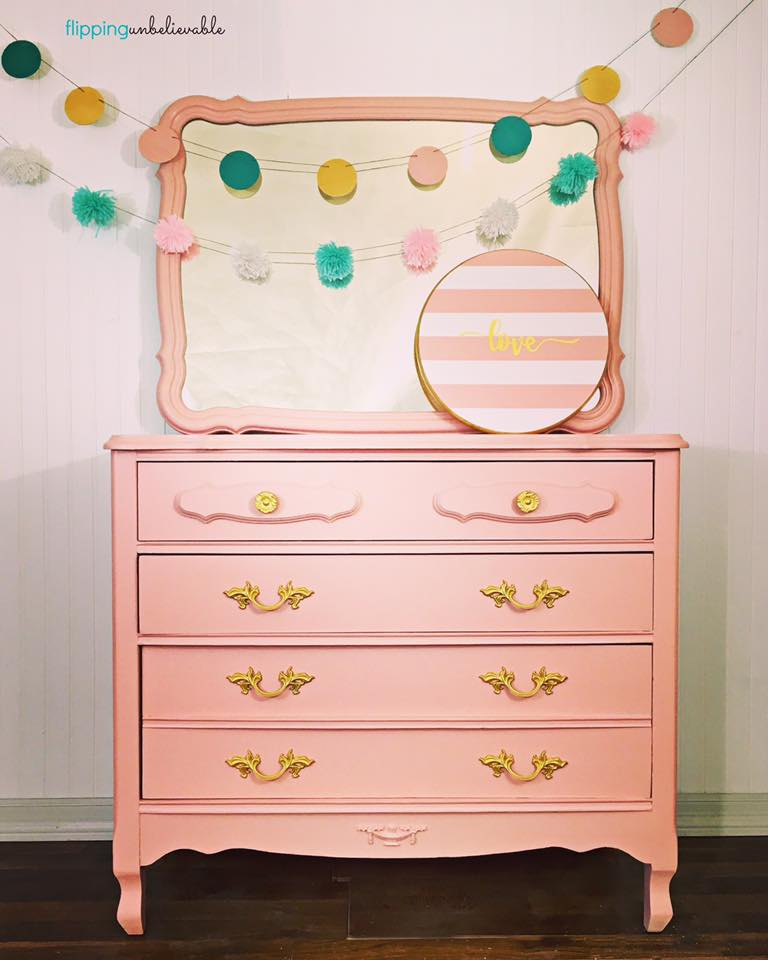 Here is a nice shot of what you can do with some imagination. Flipping Unbelievable has taken these french pulls and sprayed them gold to go with the bright dresser makeover. Looks great!
And to end here is a great classic-looking dresser made over by Elbow Grease Vintiques using our most popular french provincial drawer pulls!